About Authors Greenhouse
Authors Greenhouse is a collaborative effort between Nikki Brown, the Author's Ally, and the members of the Wednesday Writers' Whatchamacallit.
---
Nikki Brown, PCC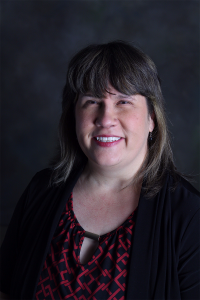 Nikki Brown, PCC is a life coach with an unquenchable thirst for knowledge and a passion for good stories.
Over the years, Nikki has progressed from reading the encyclopedia for fun to writing web copy and doing a little freelancing. Many years ago, she joined her local writers guild to support her teenage daughter's love of creative writing and found kindred spirits with others who enjoyed discussing things like sentence structure and correct comma usage.
Nikki's superpower is curiosity, and she is the queen of asking questions that lead to transformation and growth. For many years, Nikki has helped writers learn how to connect with readers online, and she loves coaching writers to help them discover their own hidden treasures, design a life that supports their creativity, and develop the confidence to share their unique voice with others.
Nikki is blind, but she cheekily says she is "totally out of sight." Nikki's eyesight may be nonexistent, but her insight is 20/20.
→ Click here to learn more about Nikki.